Bad things do happen how I respond to them defines my character and the quality of my life. I can choose to sit in perpetual sadness, immobilized by the gravity of my loss,
or I can choose to rise from the pain and treasure the most precious gift I have – life itself." – Walter Anderson
You can heal your inner child and heal the childhood trauma.
You can get your life back because you are NOT your trauma!
Trauma is something that happened to you,
but it is NOT who you are!
If you don't heal your wounded part of yourself, it will always impact your present. As a result, you will feel like you are continuously living in the past. Living in the past, being in survival mode, is stealing your joy and harmony away.
The inner child healing process is a way to address your needs that haven't been met as a child and heal the attachment wounds you have developed. We all have a younger part of ourselves that was never quite loved the right way or the way they needed as a child. Inner child work, like any type of inner work, involves creating a space where your subconscious is allowed to take the lead. Inner work is the act of going inside ourselves, to explore our true feelings and parts of us that may have been rejected and labeled as 'inappropriate' or 'too much' by others.
By allowing ourselves time to go within, we begin peeling back our everyday coping mechanisms (being avoidant, numbing our feelings, etc.) and can fully accept and integrate our subconscious into consciousness. And in this program, I help you, guide you and support you throughout this healing process.
If you are reading this, you probably feel it's time for a change…
Change doesn't have to be difficult. Change can be simple, convenient, fun, and fast if you have the therapeutic tools and someone to guide you on your journey.
Start your therapeutic journey from 24th of July 2023
Your relationship, mental well-being, career, self-esteem and confidence, personality, happiness, your physical health, how much money you earn and your successes are impacted by your inner child.

It's a huge part of your psyche that is playing a significant role in your life today as an adult. If you have experienced trauma in your childhood, didn't feel loved, your emotional needs were not met or didn't feel understood, visible or safe, your Inner Child is wounded.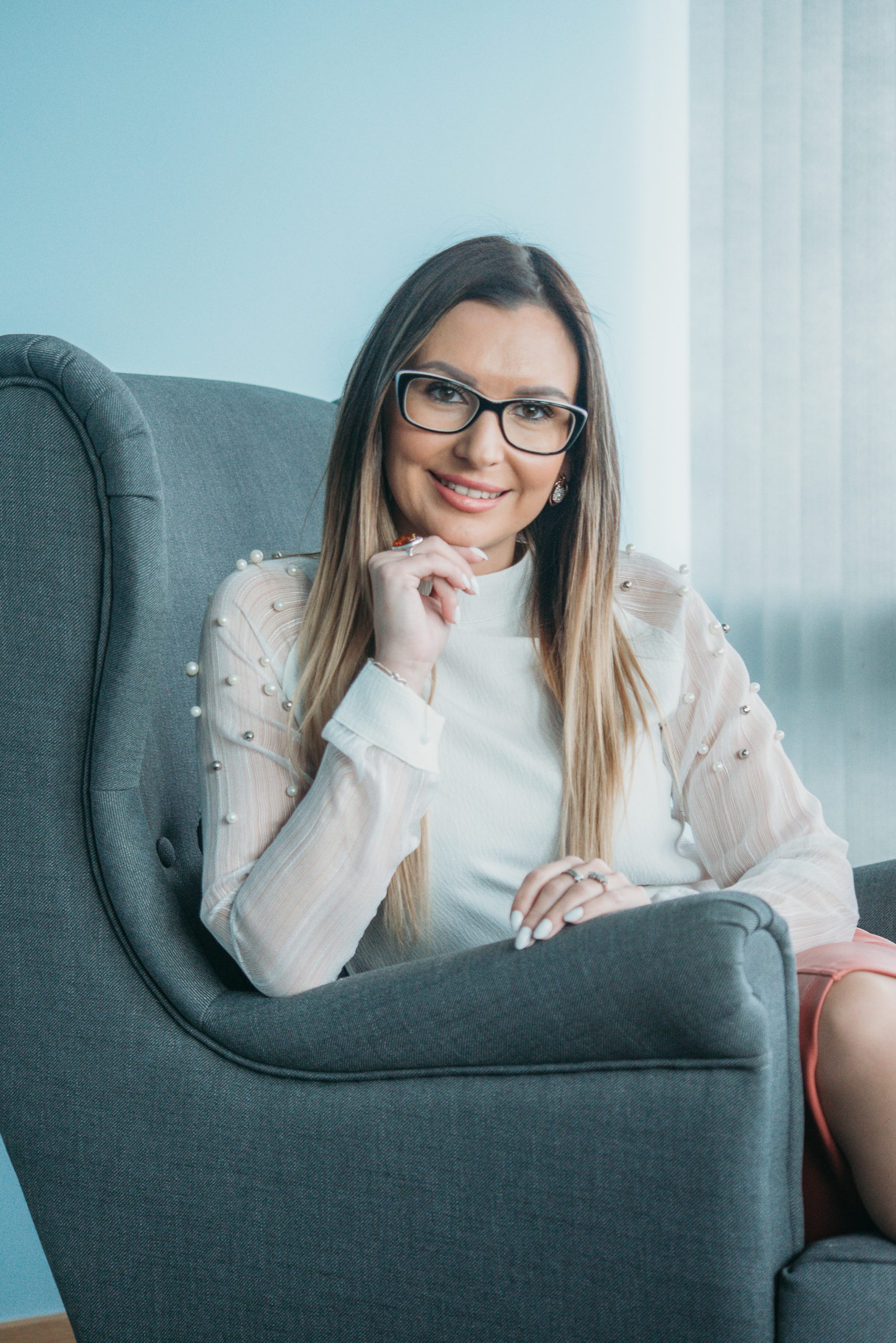 Trauma is the invisible force that shapes our lives. It shapes the way we live, the way we love and the way we make sense of the world. It is the root of our deepest wounds."
– Dr. Maté
Experiencing childhood trauma is one of the most damaging mental suffering we can experience. Neglect, witnessing domestic violence, national disasters, loss of a parent, and all types of abuse — psychological, emotional, sexual, and physical — are examples of childhood trauma. The after-effects of trauma that you experience later in life may depend on your age and when the trauma occurred.
Unlike simple stress, trauma changes your view of your life and yourself. It shatters your most basic assumptions about yourself and your world — "Life is good," "I'm safe," "People are kind," "I can trust others," "The future is likely to be good" — and replaces them with feelings like "The world is dangerous," "I can't win," "I can't trust other people," or "There's no hope."
Book your place now and start your healing journey from 24th of July 2023.
"The essence of trauma is disconnection from ourselves. Trauma is not terrible things that happen from the other side—those are traumatic. But the trauma is that very separation from the body and emotions." – Gabor Maté
This program is for you if you are ready to heal your inner child, leave the past behind you and start a new life by:
⁂ Feeling confident, loving yourself, believing in your abilities and yourself..
⁂ Having strong boundaries, and feel at peace, being less judgmental and worrying
less.
⁂ Making better decisions for yourself. Being kinder to yourself and having more
clarity and better-coping mechanisms to deal with life challenges.
⁂ Feeling free and learning to deal with your life by setting yourself free from the
prison of the past and finally feeling happy. Also, being able to easily express your
emotions and feel safe to do so.
⁂ Understanding that everything you need is inside of you to be happy and healthy, and you don't need to look in other places for happiness.
⁂ Trusting yourself, feeling good enough, and worthy. Having good self-esteem and a good sense of self and identity. You are not having any issue with asking for what you want and/or need.
⁂ Finally having the audacity to be yourself, without feeling ashamed or guilty. You don't have the need to apologize for your needs or desires, moreover, you would be proud of yourself.
You will get the following:
15 pre-recorded modules to help you and guide you with the
healing process of your Inner Child.
Once a week online 2 hour-long Q&A sessions along with some relevant topics.
Heal your Inner Child Meditation.
A bonus module about emotions and self-regulation.
A workbook to help you embrace and process your healing journey.
A handout with an explanation of each module.
Access to closed Facebook Group.
Access to WhatsApp group for the duration of this program.
"Healing from trauma can also mean strength and joy. The goal of healing is not a papering-over of changes in an effort to preserve or present things as normal. It is to acknowledge and wear your new life – warts, wisdom, and all – with courage." – Catherine Woodiwiss